What are you looking for in your next car to take around the Warminster, Doylestown, and Philadelphia areas? Some people are more interested in performance while others favor interior space. No matter what your preference is, you still have to deal with gas prices, and that's why fuel efficiency should always be a priority.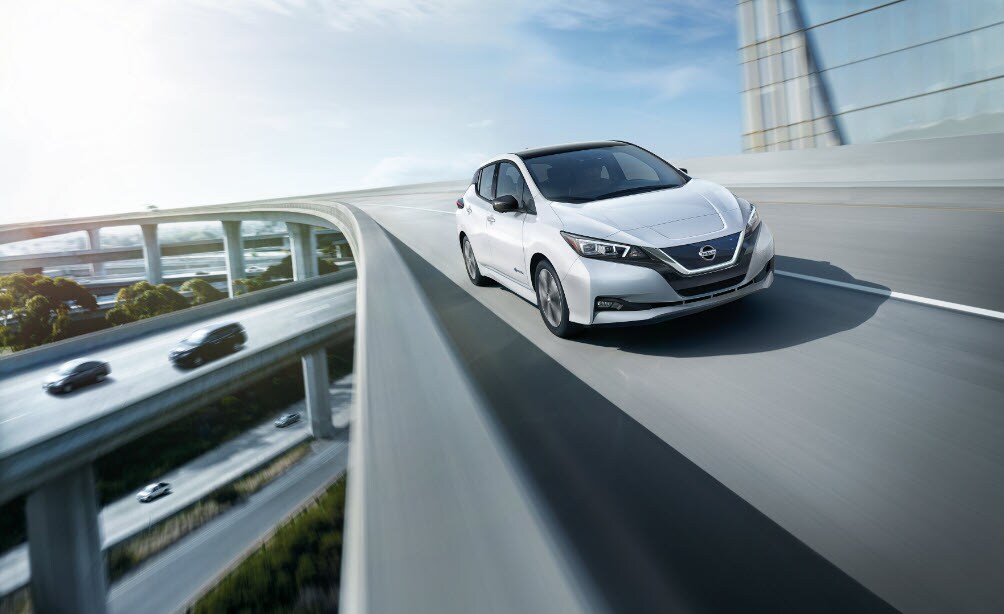 While there are plenty of models that are incredibly fuel efficient, the best way to save gas is to not use any at all. Thanks to innovative advances in automotive technology, there are select view vehicles available that don't use gas at all, running instead on electricity. One of the best examples of this is the new 2019 Nissan Leaf. Learn all about the world's best-selling electric car and discover whether or not it's right for you.
Range
The most common criticism electric cars get is their limited range, but the new Leaf can go further than ever. Equipped with its advanced battery, this vehicle is able to take you up to 150 miles on a single charge all while maintaining a satisfying 147 horsepower. That range is a 40% increase from the previous generation, so you can be sure you're getting top of the line performance.
If that range isn't good enough for you, there are a few things you can do to increase it further. The Leaf comes with an ECO mode option that maximizes your efficiency as much as possible. Your motor output is limited, and your regenerative braking works a bit harder, but you'll be able to get more miles out of a single charge. B Mode is another great option if you're looking to extend your range. It functions by completely overhauling your regenerative braking capability to charge the battery a bit every time you slow down.
Charging
While you don't ever have to deal with gas when you drive the new Leaf, you do have to charge your car up. There are two different ways to charge your Leaf, and the public stations are going to be the fastest. Using a 480V DC charging station, you can get an 80% charge in just 40 minutes or enough to go 90 miles in just half an hour.
Charging at home is much more common, and while it works slower than a public charging station, it's still plenty efficient. Using the 120V/240V cord, you can plug your Leaf directly into the wall. It'll take about 7.5 hours to fully charge at this rate, but you get to set when your Leaf gets charged. From the navigation screen, you can set a time frame for your Leaf to charge. Electricity costs are generally more affordable at night, meaning many people schedule charging sessions for the middle of the night, so the Leaf is ready to go in the morning.
Nissan Intelligent Mobility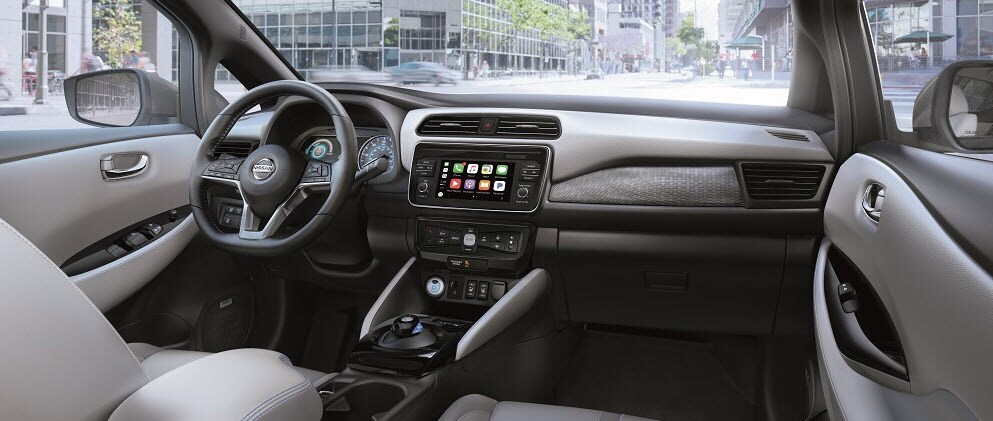 Considering how the Leaf is an incredible piece of technology itself, it's no surprise at how advanced the driving experience it offers is. The Nissan Intelligent Mobility system makes driving easier and safer than ever before, as new technology is seamlessly integrated into the overall experience.
The Nissan ProPILOT Assist™ feature allows the Leaf to essentially do some of the driving for you. It can scan your surroundings and maintain a safe speed for you while also offering slight steering adjustments to help you stay centered in your lane. You'll even find an automatic emergency braking system with pedestrian detection that can detect virtually any obstacle that could cause an imminent collision.
Test Drive the 2019 Nissan Leaf
If you want to learn more about the 2019 Nissan Leaf, you'll have to experience it for yourself. If you live in the Doylestown, Philadelphia, and Warminster areas, you can do exactly that at Fred Beans Nissan. Our friendly team is happy to show off every inch of this innovative car for you. Schedule your test drive today!