With nearly 10% of the new year under our belts, it's time to step back and evaluate how we're doing. If you find that you want to get a late start on a fitness goal, now's the perfect time for Doylestown locals to do it.
Below, you'll find information about three of the best fitness centers near you. Read ahead to learn more about Bucks Elite Fitness-CrossFit Sine Pari, Fitness Together, and Montone Fitness Coaching.
Bucks Elite Fitness-CrossFit Sine Pari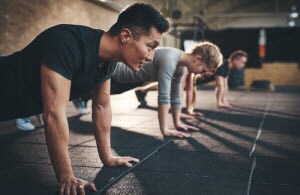 While Bucks Elite Fitness-CrossFit Sine Pari is a certified affiliate of CrossFit Inc., this facility has much more to offer than just CrossFit Box. Here, you can override your current lifestyle with intensely fun workout classes.
Certified trainers will work closely with you to not only show you the proper CrossFit techniques, but to also give you the knowledge you need to get real, scalable results. Get into a life-changing groove at Bucks Elite Fitness-CrossFit Sine Pari with classes available multiple times a day every day of the week.
Fitness Together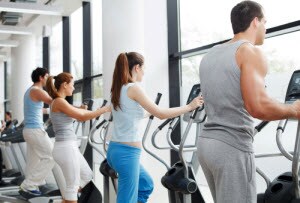 Fitness Together was founded on the ideal of fitness education. Only with the proper knowledge base will you get the results you're truly looking for. That's exactly what you'll get from the Fitness Together team as they help you define your personal goals and set out to achieve them.
In addition to their personal trainers, Fitness Together offers a nutrition program to complement your workouts and expedite your journey to health. Nutrition Together® is a series of courses that teach you how to grocery shop, how to dine out without ruining your progress, and more.
Montone Fitness Coaching
Monica Montone, owner and founder of Montone Fitness Coaching, has been a Nationally Certified Personal Trainer for more than 15 years. Using her many years of knowledge and expertise, she crafts effective and unique exercise programs for each of her clients.
Her goal as a personal trainer is to instill lifelong healthy habits through individualized training in strength, flexibility, and cardio. You can also get yourself pumped up in a group setting with one of Montone Fitness Coaching's weekly classes.
Good Luck!