Yoga has been used by humans for thousands of years as a way to stay fit, centered, and relaxed. To this day, yoga is still practiced all over the world, especially in Doylestown, PA, where you'll find Dragonfly Yoga & Massage, Rebalance Yoga Therapy, and Yogasphere. Read ahead to learn more about these great local yoga studios!
Dragonfly Yoga & Massage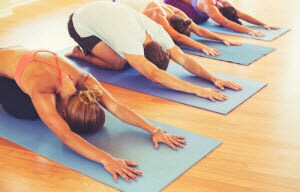 Dragonfly Yoga & Massage focuses on bettering its students a little at a time with small but positive life changes. Start here with a Yoga Basics class or consider their Peaceful Weight Loss™ Through Yoga program. This program will help you get the lifestyle and level of fitness you want with a guided program made just for you and your needs.
In addition to their 10+ yoga classes, Dragonfly Yoga & Massage can help you heal and improve your health through massage and sauna therapy. Enjoy a Swedish massage or step into their cedar box sauna for benefits like increased metabolism, toxin removal, muscle tension relief, and more.
Rebalance Yoga Therapy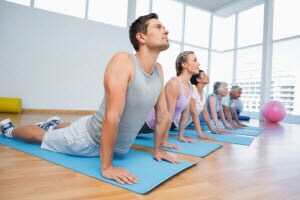 After serving as a volunteer at a cancer center, Rebalance Yoga Therapy's founder and owner Lisa Manheim solidified her beliefs in the positive power that therapeutic yoga can have on a person. That's why all the classes at Rebalance Yoga Therapy are centered around this healing aspect.
The Rebalance Yoga Therapy team even caters to those with severe physical disabilities, as well as mental illnesses. You can sign up for classes that cater specifically to arthritis, Parkinson's Disease, depression, liver detox, constipation, and scoliosis.
Yogasphere
Whether you're a yoga beginner or a seasoned expert, you can count on the Yogasphere team to provide helpful guidance and encouragement in every class you attend. Additionally, Yogasphere is where tradition and new-age meet and mingle, meaning you'll have your choice of a variety of classes that reflect its ancient roots and new yoga methodologies.
Yogasphere opened its doors 13 years ago and offers vinyasa flow classes, meditation, mantra, reiki, yogic philosophy, Shri Vidya Teachings, and 200 and 300 Advanced Teacher Trainings.
In addition to many traditional classes that help you improve your mantra chanting and technique, you'll be able to experiment with new trends like aerial yoga. Using suspended, padded hammocks, you'll hang, swing, stretch, and have fun.