You're bombarded with advertisements every day regarding the next new model from every car manufacturer in the industry. Sorting the truth from the exaggerations in their marketing can be tough, often forcing you to scour the internet for far too long trying to find a reliable resource. At Fred Beans Nissan, we strive to make things much easier for you.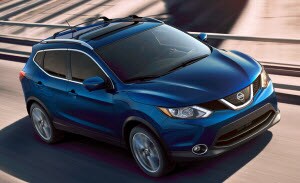 We have compiled several detailed reviews for the most popular cars in Nissan's lineup. Read these reviews, and you'll find honest and detailed information about various vehicles at our dealership. We detail aspects like performance, interior, safety, technology, and more, so you can discover if our vehicles have exactly what you need.
Why Use Our Vehicle Reviews?
Different model cars can focus on different things. For example, if you want a car with a luxurious interior, the Maxima might be your best choice. If you're more interested in performance, you might want to check out the 370Z. Our reviews will always highlight the most important aspects of that particular model, so don't feel like anything important was left out.
About Our Nissan Dealership
The Fred Beans family of dealerships can trace its origins back to the 1950s with our first service station. Since then, we've grown to be the largest family of dealerships in Pennsylvania. We've been serving the Doylestown, Philadelphia, and Warminster areas for years now, so we have experience satisfying customers. Our Nissan reviews are just one extra way we strive to make your car-buying experience as stress-free as possible. 
Our primary goal is to provide the best customer service you've ever had at a dealership. Even though some dealerships have set that bar pretty low, we still strive to exceed your every expectation. We've been a family-run business since our inception-going on three generations now-so we understand the benefits of caring for others. When you come here, you can be sure you'll be treated like family. 
If you find a vehicle you like in one of our Nissan reviews or just want to peruse our inventory in person, don't hesitate to visit us. Our friendly staff is more than happy to show you around. Browse our inventory and test drive your favorite. Visit us or call us today to learn more!