When the roads of Doylestown, Philadelphia, and Warminster call your name once again, answer their beckoning with the sound of a roaring engine.
And by choosing the 2018 Nissan Pathfinder or the Honda Pilot as your next sidekick, your family will revel in every new adventure while surrounded by advanced technology and cutting-edge safety.
To determine which of these dynamic SUVs is best for your family, let's dive into this 2018 Nissan Pathfinder vs. 2018 Honda Pilot vehicle comparison created by Fred Beans Nissan. Before long, you'll be teaming down your route at the helm of your perfect vehicle.
2018 Nissan Pathfinder

2018 Honda Pilot

Horsepower

284 horsepower

280 horsepower

Transmission

Xtronic CVT® (Continuously Variable

Transmission)

6-speed automatic transmission

Automatic Emergency Braking

Standard

Optional

Infotainment Display

8-inches

5-inches

SiriusXM®

Standard

Available
Performance and Agility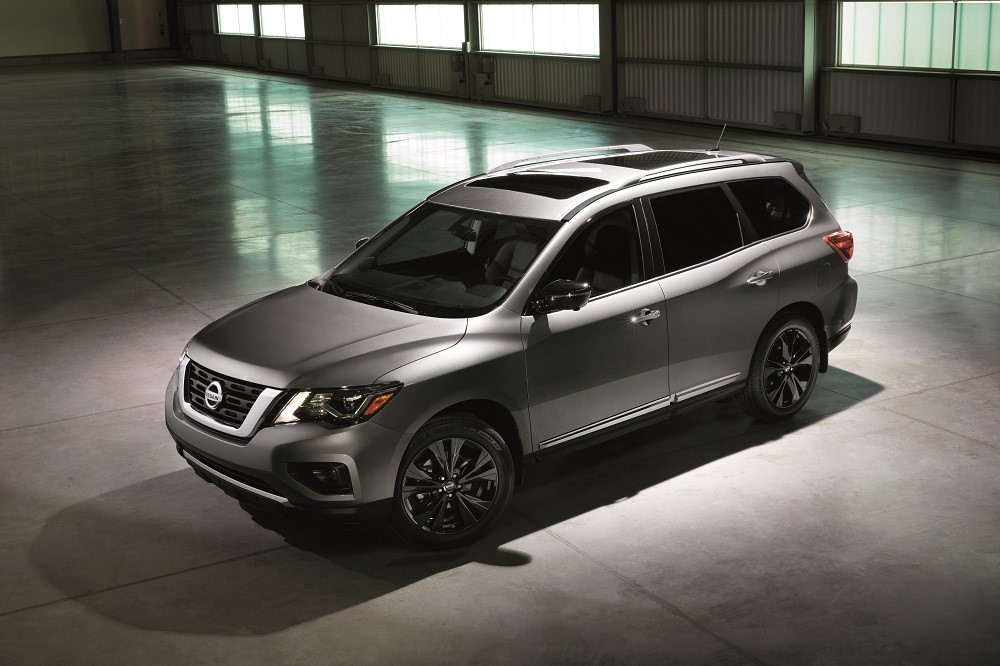 Once the highway opens up after you've been stuck in traffic, all you want to do is press the accelerator and get going. Fortunately, the 2018 Nissan Pathfinder delivers on all your performance cravings with its standard 3.5-liter V6 motor than surges forward with the strength of 284 horses.
In addition, this SUV pairs every push of the pedal with effortless gear shifts thanks to the standard and exclusive Xtronic CVT® transmission. With this intelligent system, you'll glide along the road like a true champion and never be left with a vehicle that searches for the correct shift point.
On the other hand, the 2018 Honda Pilot doesn't quite match the muscle of its Nissan competitor. That's because its standard 3.5-liter engine produces only 280 horsepower, which is a few less thoroughbreds that the Nissan Pathfinder can muster.
Furthermore, this SUV offers up a 6-speed automatic transmission that may not provide the same smooth ride of the Xtronic CVT® system.
2018 Nissan Pathfinder vs. 2018 Honda Pilot: Safety
An extra set of eyes is always handy. That's why the 2018 Nissan Pathfinder arms you with standard Automatic Emergency Braking.
This intuitive feature actively monitors the area in front of your car and provides you with alerts when it senses a possible collision. Thanks to this gadget, you'll be able to take any necessary corrective actions to avoid an accident and keep your family out of harm's way.
Alternatively, the 2018 Honda Pilot equips you with a few active safety amenities, but none of them come standard. Without the standard driver assistance tools found in its Nissan counterpart, you may feel less secure while driving.
Technology and Entertainment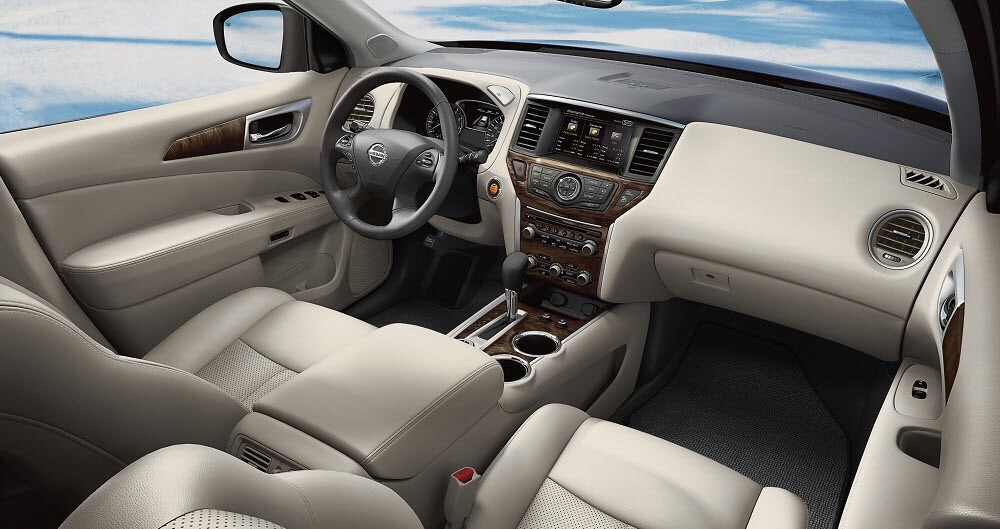 To ensure that your little ones stay free of boredom during your long journeys, it's essential choose an entertainment system that's packed with options. And inside the sleek cabin of the 2018 Nissan Pathfinder, you'll access your favorite music using the standard 8-inch touchscreen, some of which include:
SiriusXM®
Bluetooth®
HD Radio™ and more
Unfortunately, the 2018 Honda Pilot doesn't present the same kind of connectivity included in the Nissan Pathfinder. Also, the system inside this SUV operates using a 5-inch display, which could prove to be difficult to use while you're trying to focus on the road.
2018 Nissan Pathfinder vs. 2018 Honda Pilot Vehicle Comparison: Verdict
Nothing's more important to you than making sure that your family enjoys every minute of your spontaneous getaways near Doylestown, Philadelphia, and Warminster.
So, when it's time for you to hit the road again, choose the sporty performance, responsive safety, and convenient technologies of the 2018 Nissan Pathfinder.
Learn more about all the exciting gadgets tucked inside this impressive SUV. Stop by the showroom at Fred Beans Nissan or schedule your test drive today!