We know that our customers in Doylestown, Philadelphia, and Warminster make safety a priority when they're shopping for their next vehicles. That's why we at Fred Beans Nissan have gone the extra mile to make researching the safety features of your prospective next vehicles easy with this research page.
Below, you'll find a variety of safety feature reviews to expedite the research leg of your car-buying process. Read ahead to learn more about what these research pages have to offer!
The Benefits of Our Research Tools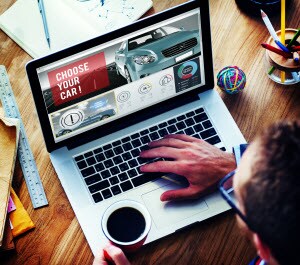 The safety feature reviews on this page offer a variety of benefits to our new and returning customers. First and foremost, you can find all the information you need to narrow down which vehicle meets your safety needs is right in one place. No bouncing around on a bunch of different websites.
Going off of that, these reviews are ideal for your car search because they'll help you decide which vehicles have the features you want, which ones don't, and you'll maybe even learn about features you never even knew you needed.
One last reason you should use our safety feature resources is that you know you can trust it. We are a team of vehicle experts rather than third-party reviewers. We know everything there is to know about they vehicles you're considering and can help you with every step of the process.
Let's Get Started!
As you can see, we have everything you need right here. We at Fred Beans Nissan are thrilled to provide these, and other, research tools and materials to you and can't wait to help you through every preceding step of your car-buying process.
Now that you've had a taste of what the following resources have to offer, it's time to dive in and start learning about the safety features you want in your next vehicle. Simply scroll and click on the topics you want to read about.
When you think you're ready to take the next step, we'll be right here waiting for you. Give us a call at the dealership at any point with questions you may have or to schedule a test drive! We're just a short drive from Doylestown, Philadelphia, and Warminster.