If you're in the market for a vehicle that offers reliability and plenty of space for the on-the-go driver, the 2020 Nissan Sentra and Honda Civic are worth keeping in mind. Doylestown, Philadelphia and Warminster, PA, residents deserve a vehicle that's comfortable for drivers and passengers, and these vehicles fit the bill.
But, of course, you need the car that's right for you. Check out this car comparison created by Fred Beans Nissan of Doylestown to help you compare the 2020 Nissan Sentra vs. 2020 Honda Civic.
2020 Nissan Sentra

2020 Honda Civic

Front Legroom

44 inches

42.3 inches

Standard Dashboard Display

7-inch touchscreen

5-inch LCD

Available Dashboard Display

8-inch touchscreen

7-inch touchscreen

Standard Torque

146 lb-ft

138 lb-ft

EPA-Estimated Highway MPG

39*

38
2020 Sentra vs 2020 Civic: Interior Space & Comfort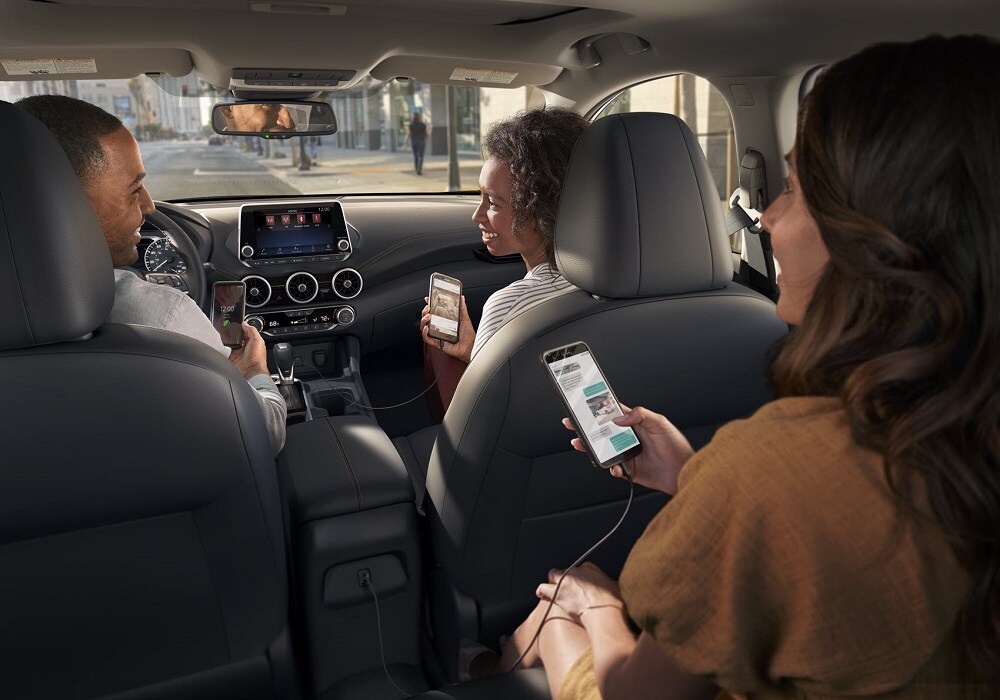 The cabins of the Sentra and Civic were designed to keep you and your passengers comfortable for long periods of driving. Inside both, you'll find seating for up to five with passenger volumes that span over 95 cubic feet. So, if it's space you're looking for in your sedan you'll certainly find it with these two cars.
The Nissan Sentra offers 14.3 cubic feet of cargo space, similar to the storage capabilities of the Civic, but has a slight edge over the Civic when it comes to legroom in the front row. In the Sentra you'll find a generous 44 inches, while in the Civic there's only 42.3 inches. This might make it more difficult for taller drivers and passengers to get cozy.
Along with space, there are plenty of amenities you'll find inside both the 2020 Sentra and 2020 Civic. Available in each model are features like heated seats, powered driver's seats with lumbar support, and multi-function steering wheels.
However, the Sentra takes things further. It offers four different kinds of seating appointments, perfect for customizing your cabin. This includes cloth, premium cloth, leatherette, and real leather seating options. In the Civic, you'll only have cloth and leather to choose from.

Another thing you won't find standard in the Honda Civic is adjustable rear seats. Standard in every trim of the Nissan Sentra you'll have 60/40 split rear seating.
These can be folded down to provide more cargo room as well, and the front passenger seat folds flat, too. With this flexibility, it's easier to transport taller items like lamps or curtain rods. If you want this feature in the 2020 Civic, you'll have to move to a higher trim to get it.
Sentra vs Civic: Infotainment Features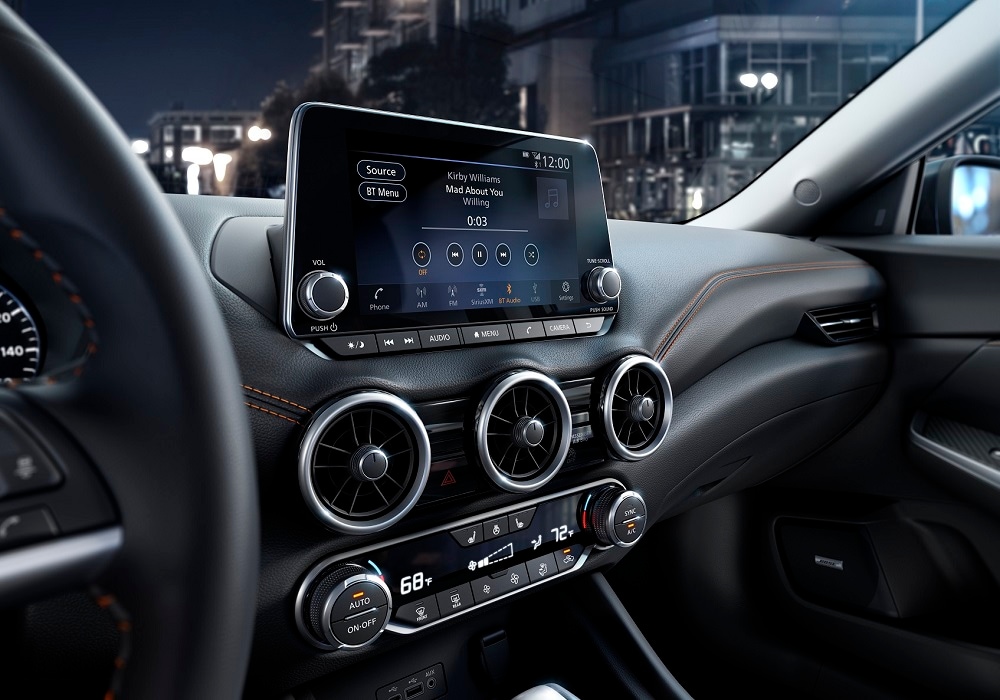 Spending time on the road is more fun with a suite of technologies that keep you connected, entertained, and informed. Luckily enough, these two sedans have you covered when it comes to innovation.
The 2020 Sentra comes standard with a 7-inch touchscreen, clearly labeled with on-screen buttons that are easy to read. This system is filled with features like Bluetooth® connectivity capabilities, voice recognition, hands-free texting, and Siri® Eyes Free. All this makes driving not only enjoyable, but safer as well.
The Civic, unfortunately, comes standard with a 5-inch LCD screen with no touchscreen capability. While it also offers Bluetooth® technology, if you want hands-free texting and voice recognition, you won't find it on the standard trim.

You can also upgrade the touchscreen on the Nissan Sentra to a larger 8-inch screen that's equipped with Apple CarPlay® and Android Auto™, giving you more ways to stay connected. These features are also available on the higher trims of the Honda Civic, however, the available touchscreen size maxes out at seven inches.
Nissan Sentra vs Honda Civic: Performance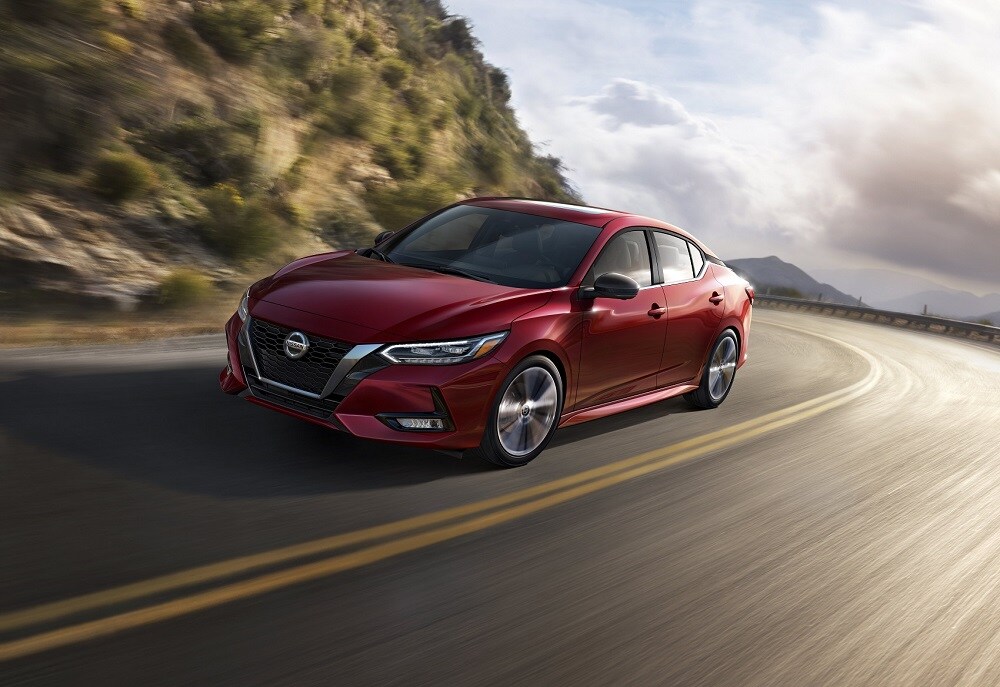 Sedans are one of the most popular models for city driving as they provide smooth handling and seamless control even when the weather gets a little rough. Though the Civic and Sedan both offer impressive performances, one may leave you wanting a little more.
The 2020 Honda Civic is standardly powered by the 2.0L 4-cylinder engine. This gives you a torque of 138 lb-ft, which is perfect for maneuvering through traffic. However, if you want to truly make a scene, the Sentra may be the way to go.
With its 2.0L 4-cylinder engine, the Nissan Sentra can rev up to 146 lb-ft of torque, sure to provide you a more vigorous drive in the city.
While sedans are perfect for the city, you won't need to shy away from the highway. Each of these models is paired with a Continuously Variable Transmission (CVT), which is ideal for highway commutes.

This transmission expertly accelerates and provides guess-free shifting for a seamless ride. Plus, it also aids in the fuel economy as well. However, with the Nissan Sentra EPA-estimated highway MPG at 39, and the Honda Civic at only 38 highway MPG, you'll be able to go a little farther in the 2020 Nissan.*
2020 Nissan Sentra vs 2020 Honda Civic: The Decision
Both the 2020 Nissan Sentra and Honda Civic have plenty to offer, and the team at Fred Beans Nissan of Doylestown hopes this comparison has helped you see some of the key differences between the two cars.
The 2020 Sentra is just the right vehicle to drive around Doylestown, Philadelphia, and Warminster, Pennsylvania, thanks to its roomy interior, innovative features, and ideal performance. Visit our showroom or schedule your test drive of the Nissan Sentra today to see what else this vehicle has in store for you.
*2020 EPA fuel economy estimates for Sentra®:
• 29 city MPG / 39 hwy MPG / 33 combined MPG for 2020 Sentra S and SV
• 28 city MPG / 37 hwy MPG / 32 combined MPG for 2020 Sentra SR
Actual mileage may vary with driving conditions - use for comparison only.