You've probably heard the adage that you should get your oil changed every three months or 3,000 miles. This isn't quite as true as it once was-most cars these days can go six months to a year between oil changes as technology and efficiency continues to advance.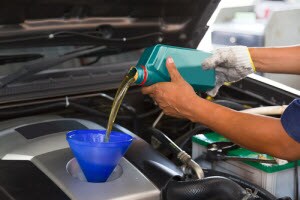 That being said, it's vital to stay on a regular routine of upkeep and maintenance, and this includes having your oil changed on schedule. Doing so will keep you cruising the roads of Philadelphia, Doylestown, and Warminster for many years. Discover the answer to the question, where can I find an oil change near me? and discover the importance of local, reliable oil change services for your car.
How an Oil Change Keeps Your Car Running
Your oil is the lifeblood of your car. It helps keep your engine parts from rubbing against one another while reducing friction. When your engine gets too hot, it can be damaged, which is why oil is essential. It also helps to pick up particles and sludge that can gum up the works in your engine, and remove them.
When your car is running on dirty or debris-filled oil, it causes more wear. Since it's thicker and abrasive, dirty oil will stop lubricating the engine, which can cause engine failure if a driver doesn't seek an oil change.
How Oil Change Services Save You Money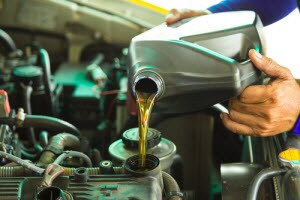 Oil change services are relatively inexpensive-and for some newer cars, they may even be covered under a service agreement. Compared to this minor fee, failing to keep your oil changed can result in thousands of dollars in repairs that result from improper protections in your engine. In addition, getting your oil changed regularly can improve your gas mileage. According to the U.S. Department of Energy, regular changes can improve gas mileage by a few percentage points over time, which adds up!
Oil Change near Me
Finding the right oil change services, quite simply, help maintain and promote the longevity of your car. It doesn't matter whether it's a Nissan Sentra, LEAF, Altima, Maxima, or any other vehicle since every car needs regular oil changes. Keeping up with regular routine maintenance is essential to keeping your car running and maintaining its resale value. In fact, Kelley Blue Book lists higher resale values for cars that have been properly kept up with regular oil changes.
Doylestown Oil Changes
If you're looking for the answer to where is the best oil change near me? and you're in in the Doylestown, Warminster, or Philadelphia areas, the answer is Fred Beans Nissan. Our service center is staffed by qualified, trained, and certified professionals who are experts at handling all manner of issues with Nissan vehicles.
Whether you're looking to stay with your regular schedule, need a new service center to tackle your ongoing maintenance, or want to schedule your first ever car care appointment, we're ready to help. Contact the Fred Beans Nissan service center to get your oil changed today.