One of the best ways to get around the Doylestown, Philadelphia, and Warminster areas is with a used car. They're affordable and dependable, especially when purchased from us! Here at Fred Beans Nissan of Doylestown, you'll know that whatever used car catches your eye, it'll be highly reliable because it's a certified pre-owned (CPO) vehicle.
Certified pre-owned vehicles are used cars that perform just like new. You may be wondering, however, "Why buy certified pre-owned?" Find out why you should consider a certified pre-owned vehicle for your next ride with our handy overview.
Reliable Performance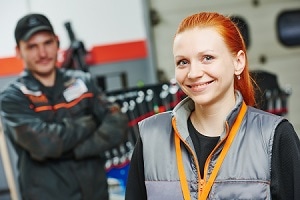 The primary benefit of certified pre-owned vehicles is their reliable performance. Reliability is one of the most important aspects of any vehicle, and when you buy CPO, you can rest assured that the vehicle you're driving off our lot is performing in tip-top shape.
With a certified pre-owned car, you don't have to wonder how it will perform out on the open road. In order to qualify as CPO, they must pass a thoroughly detailed inspection of all their internal components and overall performance. Only the ones that pass that inspection can be considered certified pre-owned; anything less doesn't make the cut.
Financial Benefits
Since certified pre-owned vehicles are so sturdy, you'll find quite a few extended warranty options available for them. New cars tend to have pretty good basic and powertrain warranties, and certified pre-owned models tend to carry over those protections. There are also some who are happy to offer brand-new warranties for a prospective CPO driver.
Warranties aren't the only financial benefits you can enjoy with these cars-any financing you may need also tends to have very low interest rates. Generally, interest rates on these vehicles will be comparable to those found on brand-new ones, so you can be sure you're getting a great deal.
Convenience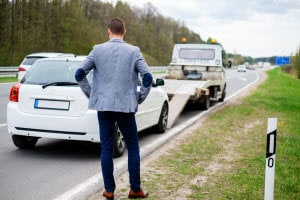 Maintaining a car with proper service is essential regardless of whether you buy new or used. With certified pre-owned vehicles, maintenance is often covered for a specific period of time. While you still have to make the effort to get preventative maintenance, you won't have to cover the costs out of pocket.
As if that weren't enough, many certified pre-owned cars come with roadside assistance services that run the length of your warranty. That means that should anything happen while driving, you can have help come right to your location whenever you need it. This includes instances in which you may run out of gas, your battery dies, you lock yourself out, and more.
Buy Certified Pre-Owned at Fred Beans Nissan
Now that you know why buying certified pre-owned is a good idea, you just need a place in the Doylestown, Philadelphia, and Warminster areas that can offer you the quality vehicles you deserve. That's where Fred Beans Nissan of Doylestown is happy to help. Peruse our inventory today right here on our site and give us a call to schedule a test drive of your favorite model!